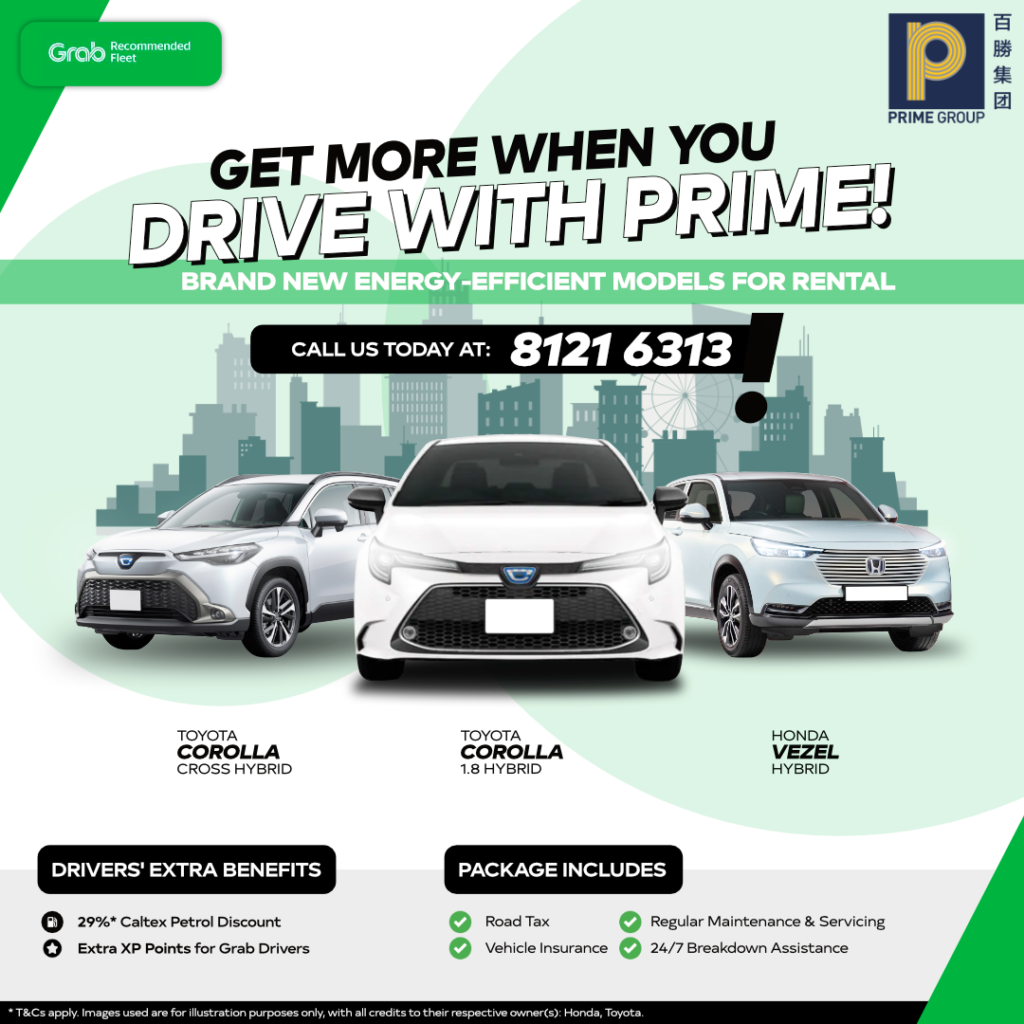 Calling all PHV drivers – get more when you drive with Prime! Choose from our line of brand-new hybrid cars for a more fuel efficiency and savings. Get either a Toyota Corolla 1.8 Hybrid, Toyota Corolla Cross Hybrid, or Honda Vezel Hybrid today and enjoy perks from Prime!
Driver's Extra Benefits:
• 29% Caltex Petrol Discount *
• Extra XP Points for Grab Drivers *
Package Includes:
• Road Tax
• Vehicle Insurance
• Regular Maintenance & Servicing
• 24/7 Breakdown Service
Accessories:
• Leather
• Pioneer DVD / Bluetooth Hands-free
• Reverse Parking Sensor
• Reverse Parking Camera
• Recording Camera
T&Cs apply. While promotion/stocks last, so hurry! Contact us today.